FOLDER / OFFICE ITEMS
DUTCH CHAIR
CUTTING CARPET
CANVAS ON CANVAS + TRANSPARENT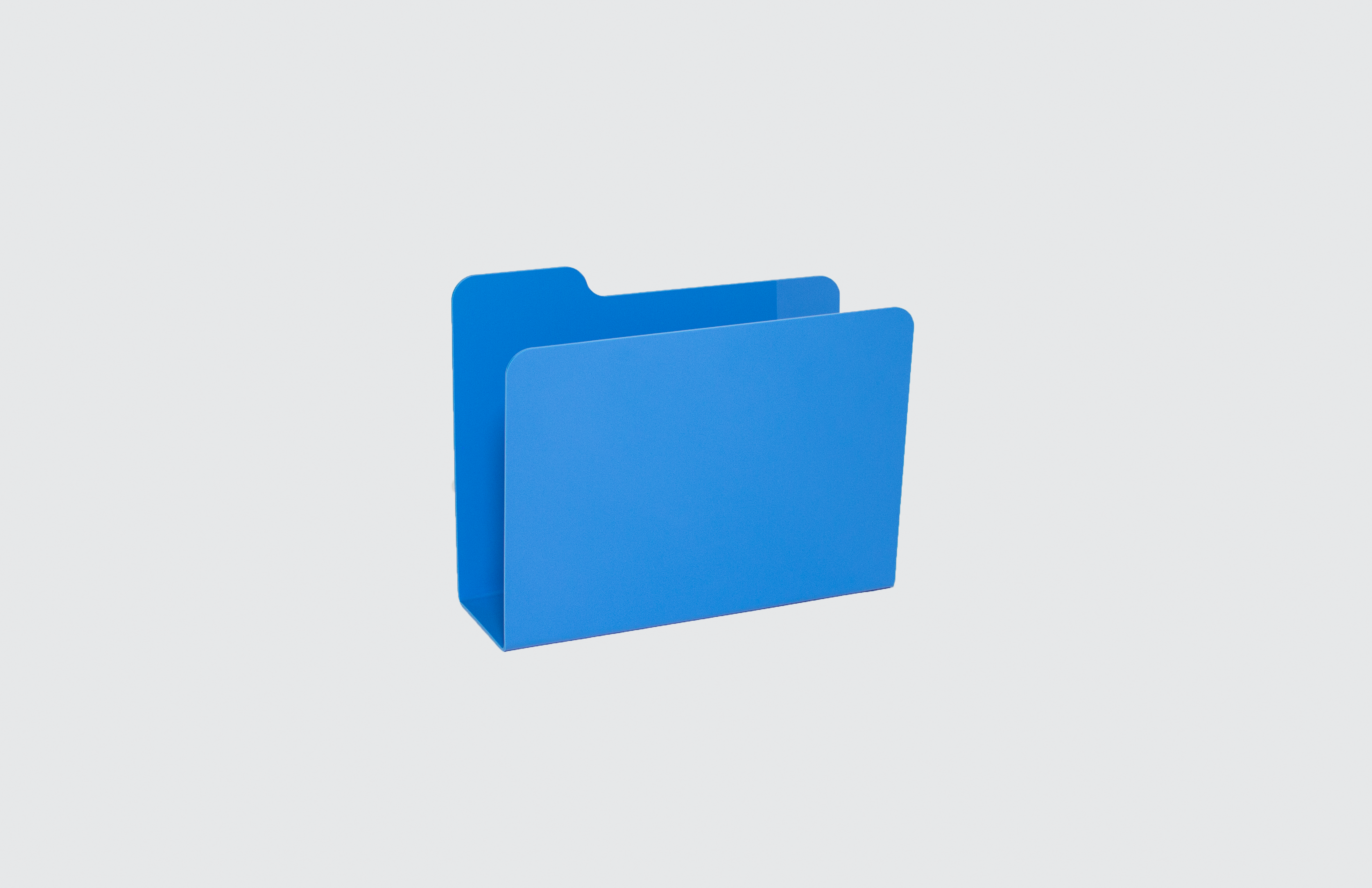 MAGAZINE RACK / METRACRYLAT / 110 x 370 x 290 MM
W /
CARLOTA BIMBELA
OFFICE ITEMS

The contents of a mid-twentieth-century office had been duplicated on your computer. There are "notepads" you can write on, "folders" where you can store your "documents", "calculators" that have "buttons" you can "push", "bins" where you can "throw garbage". Office Items is the return of the classic manila folders to the physical environment with its digital modifications. This piece pretend compel you to reflect about how the digital environment is changing the way you perceive the physical environment.
SILK SCARF SERIE / SILK / 440 X 440 MM / 2019
W /
CARLOTA BIMBELA
CANVAS ON CANVAS

There has always been an interest in capturing the beauty of a moving canvas: from sculptors sculpting canvas in a block of marble to tutorials showing how to generate a canvas from a c4d plane. This project is an ode to the interest in representing fabrics on various supports even though it is impossible to achieve it with all its properties. For this reason, Canvas on canvas is the union of a physical canvas and it digital version in the same piece.

ARTWORK / SILKSCREEN / 760 x 560 MM
RED NUDE ©
COLUMN / DIGITAL MARBLE / 1000 MM / 2019
W /
CARLOTA BIMBELA
XPAT XMAS TREE

SILK SCARF / SILK / 500 x 500 MM / 2020

INTERIOR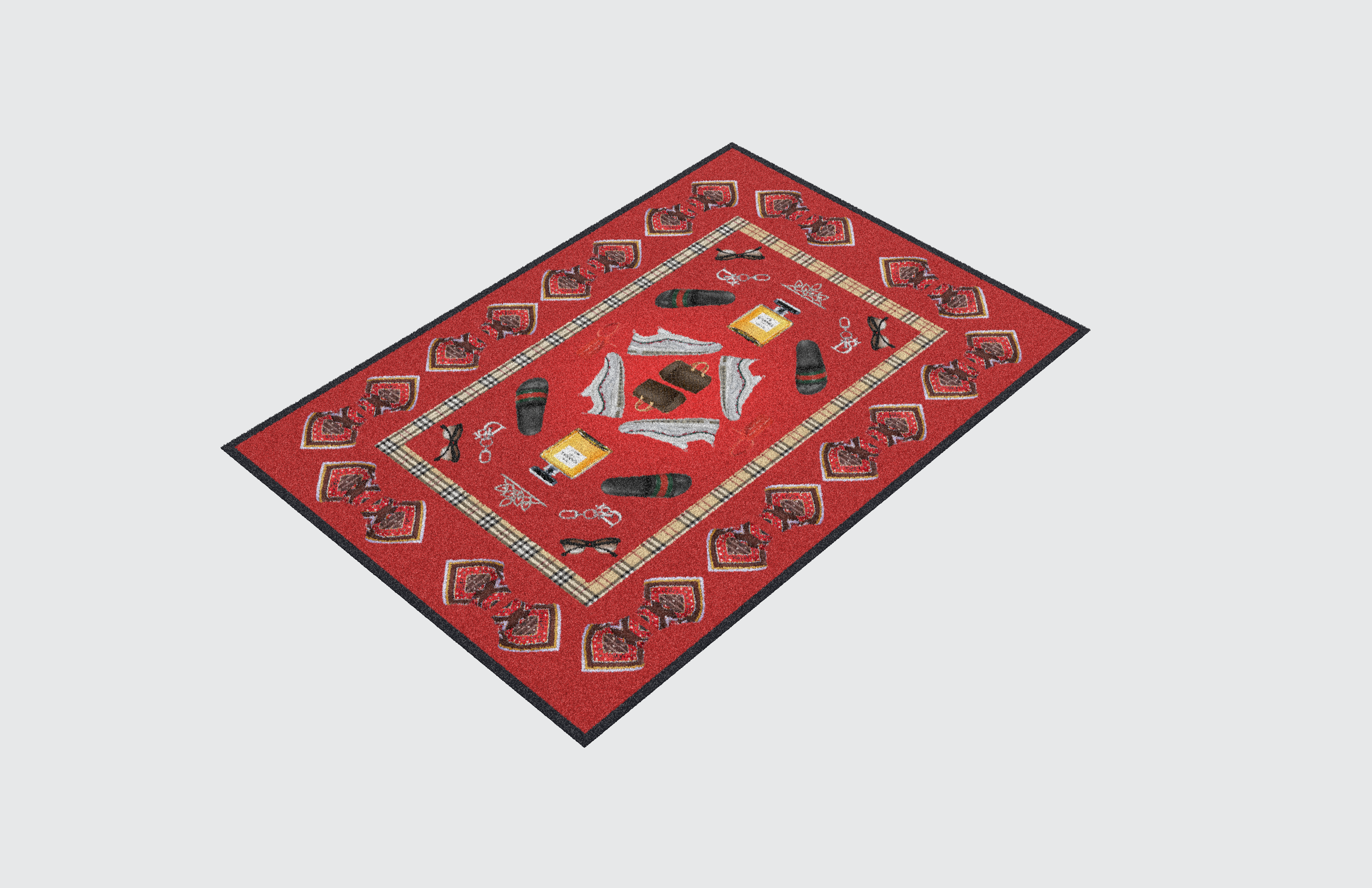 CARPET / WOOL / 1325 X 1800 MM / 2020
CATIFA

PIN / METAL / 10 MM / 2019
W /
CARLOTA BIMBELA
DEMOCRATIZING INSTAGRAM VERIFIED


Instagram is presented as a neutral platform but it seems that the right to authenticity is only for some: public figures, celebrities or global brands. Due to this injustice "Democratizing the Instagram verified" is born. This initiative is based on giving away Instagram verified pins. To get one you must fill out a form like the one Instagram ask you to request the verified. Unlike Instagram, this new kind of verified can be obtained by anyone who fills out the form.